I know that we still have 6 days until Thanksgiving but I'm gearing up for my favorite weekend of the year people! It's time to deck that halls!
I have a touch of OCD - Obsessive Christmas Disorder - that I've been reigning in as best as possible lately, but we have our living room furniture rearranged & it's time to put up the tree. (Please note that as I'm typing this, I'm singing "Haul out the holly, put up the tree before my spirit falls again...")
In honor of these exciting festivities, I thought I'd share a few of my favorite things about the Christmas season today!
1 - My Tree
please note that the hideous lace curtains have been replaced #thankgod
I just love having twinkly lights in the corner of our living room & decorating with Ella is so much fun! I try to collect ornaments that are special to us (like the ornament we got on Ella's first trip to Disney) so that they serve as reminders of all the amazing memories we've made as a family while we put up the tree.
2 - Black Friday
Black Friday is one of my favorite days of the year. Not because I love fighting crowds or because I love the thrill of a bargain, but because I spend it with three of my favorite people in the world - my Aunt Babs, my mom & my sister. We go out to lunch, hit our favorite stores, listen to Christmas music, and recreate a few scenes from Elf, just for fun. Last year Babs & I even wore matching Elf shirts for the occasion.
3 - Visiting Santa
Now if I'm being honest, visiting Santa is a little bit stressful at our house. Ella was oblivious the first year, but the past two years have been a challenge. She stands in line & thinks she's going to love it.
Then when we finally get up to the front, we end up with pictures like this...
She's bound and determined that she is going to sit on Santa's lap & tell him that she wants a pony and to get her ears pierced. (I know, such realistic choices. Neither are happening.) I'll be sure to keep you posted on how it goes.
4 - Festive Attire
I just love festive outfits for every holiday, so the month leading up to Christmas is jam packed with seasonal cuteness! Of course you have to have Christmas PJs...
And we all love a festive outfit too!
I've ordered this shirt for myself this year! It's supposed to arrive on Saturday & I can't wait to wear it all December long!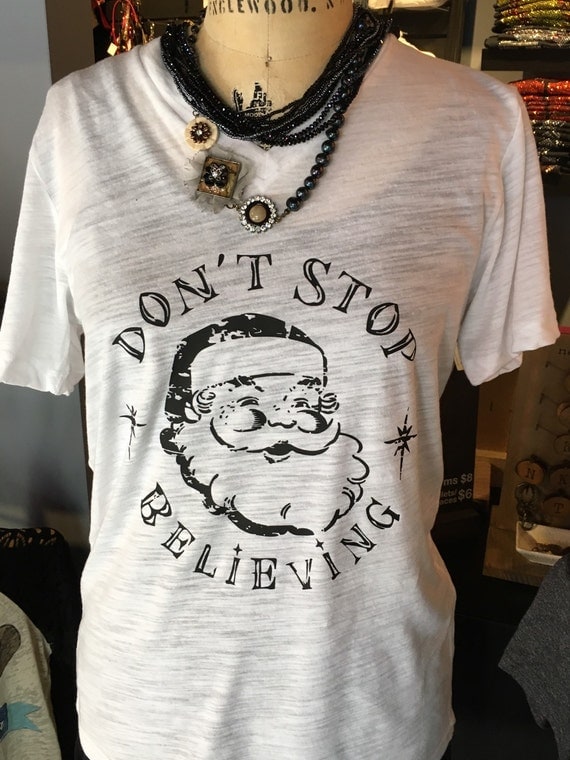 5 - Our Elf on the Shelf
Last year was our first experience with Elf on the Shelf & we kept it pretty simple. Ella was little, so if we screwed up she didn't really notice. This year, we're prepping to step up our game! Sprinkles will be making his debut upon our return from Thanksgiving!
So in case you couldn't tell, I'm just a little excited! As Ella would say, this next month is going to be fun-tastic! Poor Livy doesn't know what she's in for...