Happy Tuesday! Today I'm linking up with Lissette & Caitlyn for their Just Because Link Up!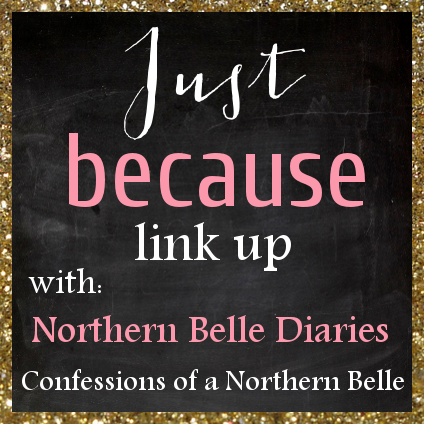 1 - Getting Lost
Last night Charlie & I headed out for a run because of the heatwave of 55 degrees sweeping through Rochester. We headed out on a route that we're familiar with, but then I got impatient & didn't want to wait for the stop lights. I decided to circle around, assuming that I could just cut up a side street back onto the main road. WRONG! Elmwood runs at an angle AWAY from Monroe! My quick 3 miler turned into a 4.5 miler and ended with a totally unexpected hill. It was a great run and I felt challenged, so I guess it was just God's way of pushing me - but OMG it was scary for awhile. I had never been on that part of Elmwood and had no idea where I might intersect with a familiar street. I have never been so happy to see Clinton Ave in my life!
2 - Floral Pants
I have decided that I need a pair of floral pants for spring. I have been loving them in magazines, but that wasn't enough to persuade me to buy them. But yesterday, I saw a student walking down the hall in a pair & she looked too cute! We're about the same size, so I am confident I'd look cute in them too. She was sweet enough to tell me that they are from Kohl's & even added that I should definitely get a pair because I always have the cutest outfits. She's not even one of my students, so she wasn't just kissing up either!
floral jeans from J.Crew that I can't afford but I'm still obsessed with
3 - Giveaway!
Today I am hosting my first giveaway! I am a huge fan of the Gap & their spring line is out of control! It is full of pastel colored goodness. I've already talked about how I love my skimmers & Ella is always showing off her sweet duds from Baby Gap. So, to spread the love I'm giving away a $25 gift card to the Gap!
a Rafflecopter giveaway