In celebration of my mother in law's birthday, I'm linking up with...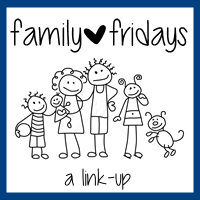 I know that a lot of people hate thier mother in law. I do not. In many ways, Eric married his mother.
her favorite holiday - St. Patty's Day!
I've known Nancy for nine years now. She met me when I was 17 years old & has been like a second mother to me ever since.
together at Eric's Senior Prom
I can always count on her to help us out when we're in a jam.

on her birthday last year
Even more importantly, I can always count on her to have a HUGE meal & dessert prepared for us.
Tonight we're celebrating her birthday with pizza & cake!
Tomorrow, we partake in our favorite tradition - St. Patrick's Day Parade! To keep up with the crazy, be sure to follow me on Instagram & Twitter! I'll be posting pictures all day long!